It's National Celery Month!  This creamy dip recipe is easy to prepare and easy to send for school snacks and lunches.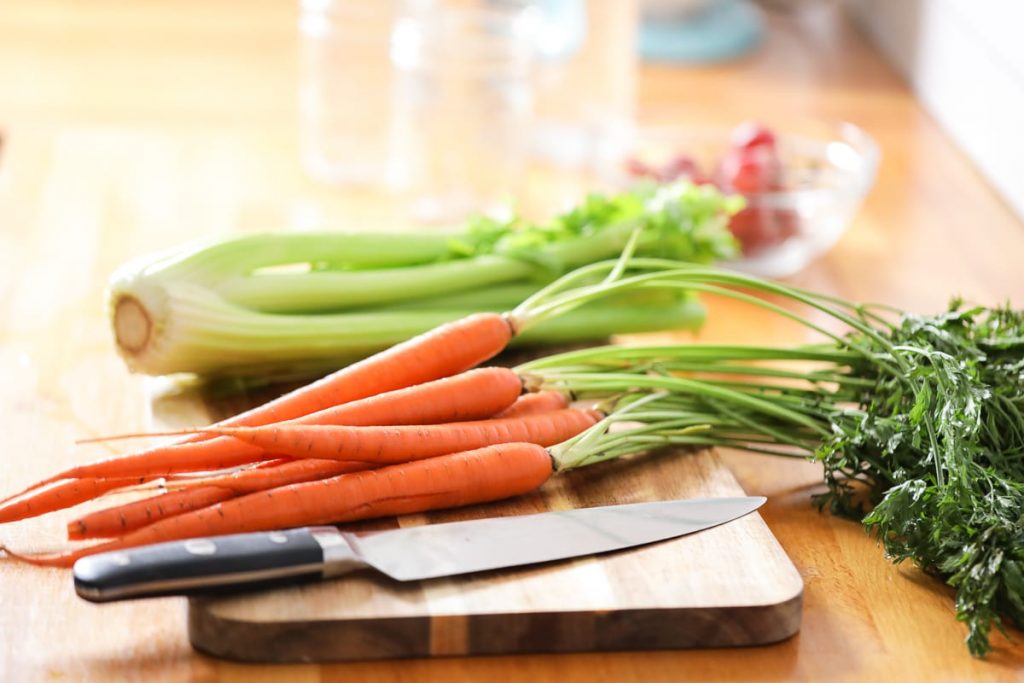 Servings:
1 Protein
1 Vegetable
1 Nutrient
Ingredients:
1 Chicken Bouillon Nutritional Supplement
1/2 cup Celery, raw
1/4 cup Carrots, diced
1 serving Cottage Cheese
Garlic Powder, to taste
1 Scallion, finely minced
Preparation:
Puree all ingredients together in a blender until creamy. Serve with celery, broccoli, cauliflower, or carrots. Make sure you count the vegetable servings that you dip with as extra vegetable servings.
Please follow and like us: