National Chicken Curry Day is here!  Whip up this lighter Chicken Curry recipe today!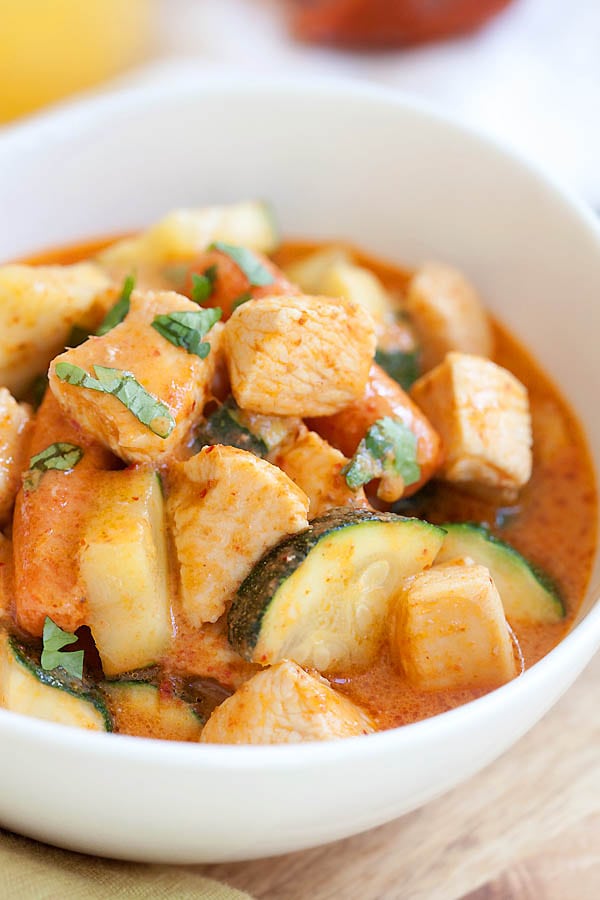 Servings:
1 Protein
1.5 Vegetables
1 Starch
1 Dairy
1 Supplement
Ingredients:
1 serving Chicken Breast
1 serving Zucchini, thinly sliced
1 serving Skim Milk
1 serving Couscous
1 Cream of Chicken Supplement
1/2 serving Yellow Onion, thinly sliced
1/4 cup freshly ground Basil Leaves
2 tsp. Curry Powder
Dash of Cinnamon
Fresh Ground Pepper to taste
Preparation:
Rinse chicken. Cut into 1-inch pieces and place into bowl. Sprinkle with the curry and cinnamon, toss and set aside. Heat a non-stick skillet over medium-high heat. Add the onion and zucchini and cook until softened, 3-5 minutes. Transfer to a plate. Add the chicken and cook until browned on all sides, about 5 minutes total. Add the supplement, milk and pepper. Bring to a gentle simmer. Return the onion and zucchini to the skillet and heat until the chicken is cooked through, 5-7 minutes. Take prepared couscous and place into a bowl. Top with the curry chicken and sprinkle with basil.
Please follow and like us:
Comments
comments