Try this easy Pressure Cooker recipe!  Your taste buds will thank you!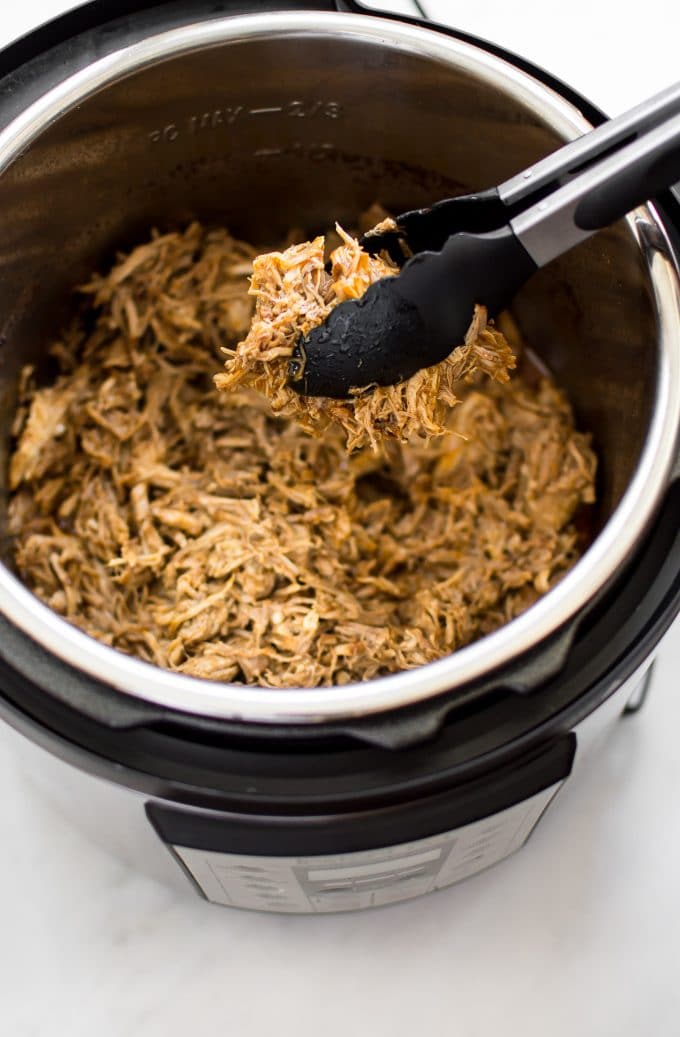 Garlic Pork Loin (Pressure Cooker)
Servings:
1 Protein
0.5 Vegetable
1 Fruit
1 Starch
Suitable for Fast Track patients
Ingredients:
1 Serving Pork Loin, trimmed of fat
¼ Medium Onion, sliced
2 Garlic Cloves
1/2 Medium Grapefruit, diced
2 Tbsp Lime Juice
¼ Tbsp Oregano, fresh
¼ Tbsp Cumin
1 Bay Leaf
¼ cup Cilantro, chopped
Preparation:
In a small blender, combine garlic cloves, oregano, grapefruit, cumin, and lime juice. Blend together until it is a smooth liquid. Trim fat off from your pork loin serving. Place the pork loin in a medium glass dish. Pour the mixture over top of the pork loin and refrigerate for a couple of hours. Once time is up, place the marinated pork loin into the pressure cooker. Next, cover the pressure cooker after you have added the bay leaf. Cook on high pressure for 30-45 minutes. Remember let the pressure from the cooker release naturally. Remove the pork loin from the cooker, place on a glass plate and shred it into pieces. Remove all liquid, except about a half cup, from the pressure cooker and set the pork back into the cooker to stay hot. Serve the shredded pork on a tortilla shell OR over top your serving of cooked wild rice.