Another delicious recipe in honor of Vegan Month!  Our Zoodles Primavera is dairy free and plant-based goodness!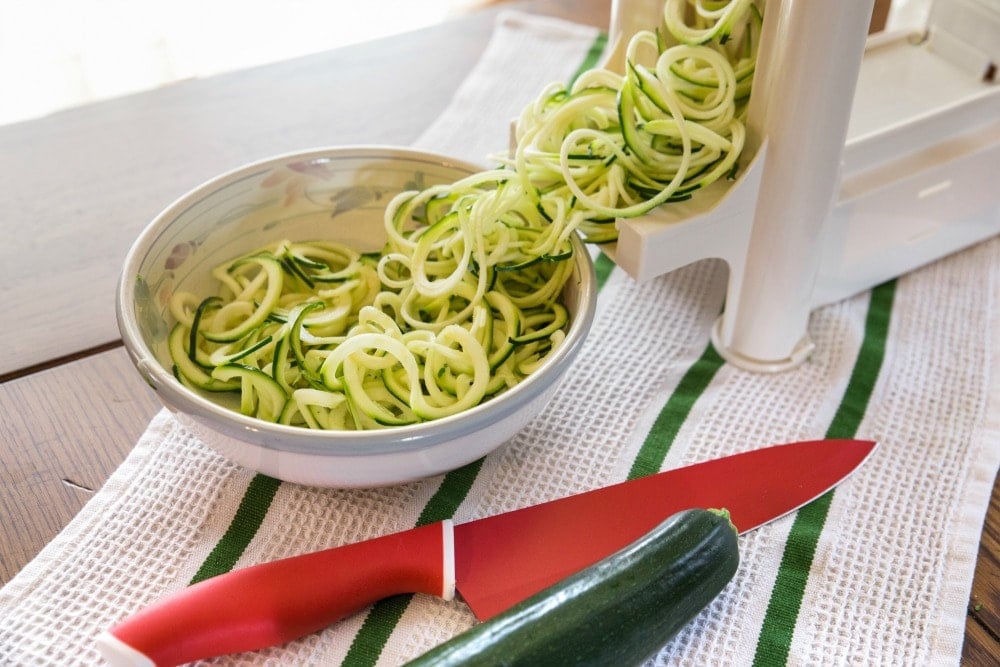 Zoodles Primavera
Servings:
3 Vegetables
Suitable for Fast Track patients
Ingredients:
Freedom Meal Plans:
1 cup Zucchini
1 Tbs. Extra Virgin Olive Oil
2 tsp. minced Garlic
1/4 medium Onion, diced
1/2 cup raw Broccoli, chopped
1/2 cup raw Spinach
1/2 cup raw Mushrooms
1 tsp. Black Pepper
1 tsp. dried Basil
1 tsp. dried Oregano
Fast Track Meal Plans:
Replace Extra Virgin Olive Oil with 2 Tbs. of Apple Cider Vinegar.
Preparation:
Use spiralizer for the zucchini. In a bowl, combine oregano, basil, black pepper, garlic, and extra virgin olive oil. Mix these seasonings together well. In another bowl combine all of your chopped and diced vegetables, including the spiralized zucchini. Drizzle the oil (or apple cider vinegar) and seasonings mixture over the top of your vegetables, stir them until they are all combined, than serve.
Please follow and like us: