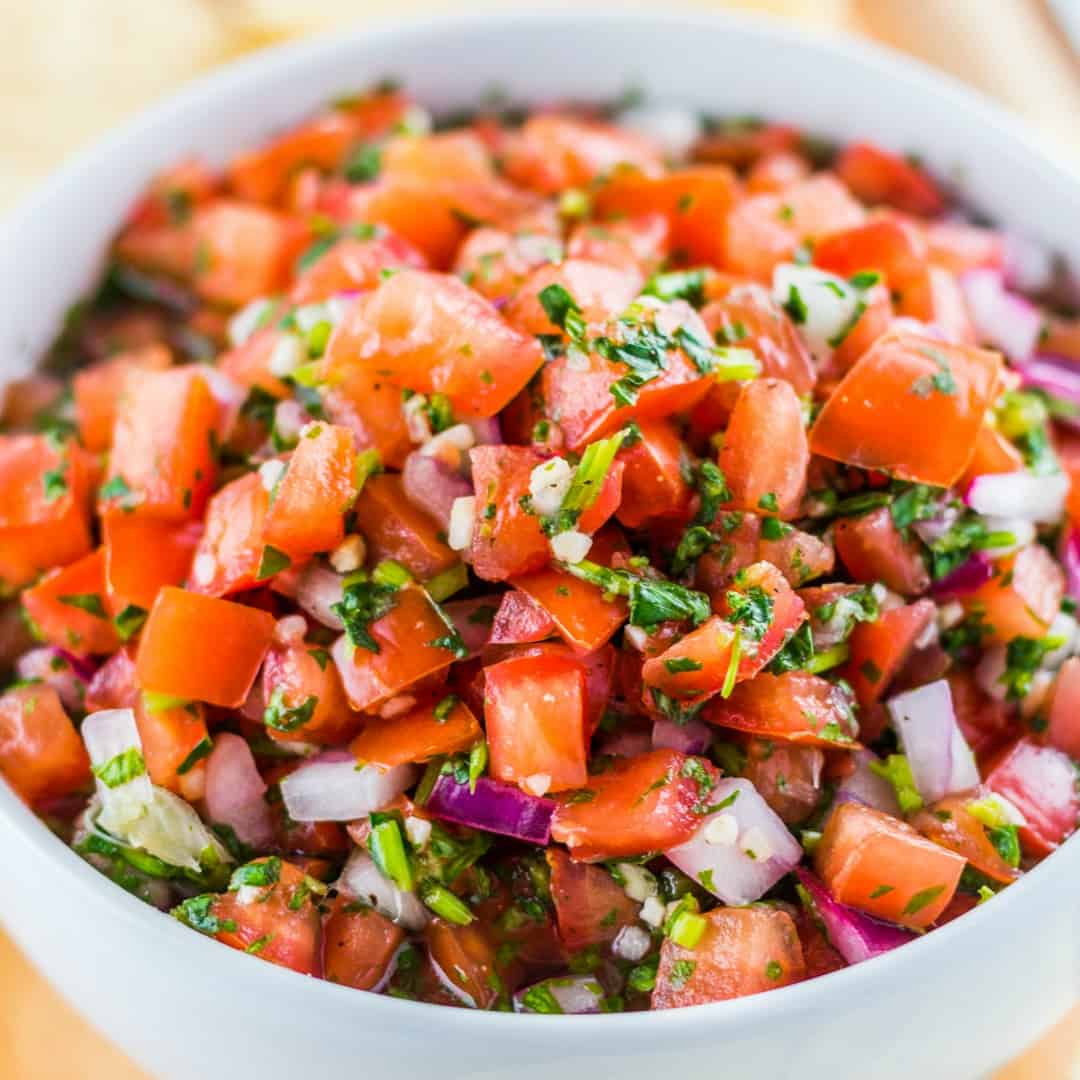 Servings:
2 Vegetables

Suitable for Fast Track patients
Ingredients:
1 1/2 serving Tomato
1/4 serving Pepper
1/4 serving Red Onion
1/4 cup Fresh Cilantro, chopped
1 tsp. Garlic, minced
1/2 serving Stevia
1/2 tsp. Fresh Lime Juice
Pepper to taste
Preparation:
Quarter, seed, and dice tomatoes, seed and chop peppers, chop onions. Combine tomatoes, peppers, onion, cilantro, and garlic in a bowl. Add Stevia, lime juice and pepper to taste.
Fiesta Fruit Salad
Servings:
2 Fruits
Suitable for Fast Track patients
Ingredients:
1/4 cup Cantaloupe, cubed
2/3 cup Pineapple, cubed
1/2 cup Watermelon, cubed
1 Tbs fresh Lemon Juice
1 Tbs fresh Lime Juice
Chili Lime Seasoning
Preparation:
On a plate place the cantaloupe, pineapple, and watermelon cubes together. Drizzle the lemon and lime juice over the top of the fruit. Sprinkle chili lime seasoning on top of fruit and juices to taste.
Jalapeno Poppers
Servings:
0.5 Protein
1 Vegetable 0.5 Starch

Suitable for Fast Track patients
1 serving = 2 jalapeno boats
Ingredients:
At least 2 medium Jalapeno Peppers
1 serving Cottage Cheese
Stevia, to taste
1 piece Melba Toast
Preparation:
Mix serving of cottage cheese with Stevia, to create a "cream cheese" like taste. Create jalapeno "boats" by cutting jalapeno peppers in half lengthwise and removing seeds. Scoop cottage cheese mixture into jalapeno boats. Bake at 400 for about 20 minutes. Crumble Melba Toast on top of boats, if desired, during the last 10 minutes of baking.