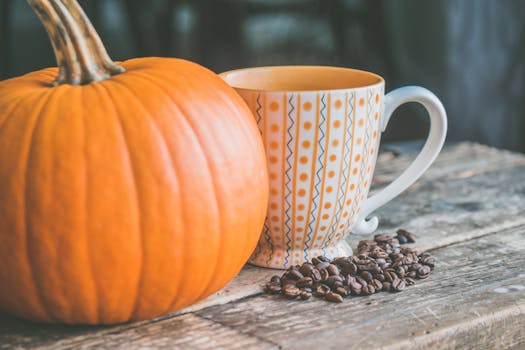 Pumpkin Spice and everything nice! Add a little excitement to your coffee with our Pumpkin Spice Latte!
Pumpkin Spice Latte
Servings:
1 Dairy
1 Supplement
Ingredients:
1 cup Milk
1 packet MWLC Pumpkin Pie Pudding Shake Nutritional Supplement (Product available seasonally only)
1 tsp. Vanilla Extract
1/4 tsp. Cinnamon
1/2 cup strong hot Coffee
Preparation:
Combine the milk, pumpkin pudding, cinnamon and vanilla in a medium sauce pan, heat until the milk is hot, 1 to 2 minutes. Whisk vigorously until the milk mixture is foamy, about 30 seconds.
Pour coffee into a large mug, add the milk mixture and sprinkle with cinnamon.