Updated: 1/31/19

If you're looking for a delicious treat for Summertime, grab a Pineapple! Rough on the outside, and sweet on the inside, Pineapple is one deliciously powerful fruit.
3 Health Benefits of Pineapple:
1. Pineapples contain a large amount of Vitamin C, an essential vitamin that helps the body create and maintain connective tissue.
2. Pineapples are mostly water! Made up of over 80% water, munching on this fruit will help keep you properly hydrated during the Summer months. The water and fiber content in this fruit will also help you feel full and promote intestinal regularity.
3. Pineapple contains a significant amount of Bromelain, an enzyme that aids in digestion by breaking down protein. Studies on Bromelain have found that it is associated with several health benefits, including cancer prevention and improved immune function.
Quick Tips for Using Pineapple in Cooking:
1. Make a fresh salsa using your favorite spicy peppers and pineapple.
2. Add pineapple to kebabs made on the grill. Try grilling pineapple and watermelon on a skewer together, or adding pineapple to a skewer with chicken or shrimp.
3. Add fresh pineapple chunks to your favorite salad.
Servings:
1 Fruit
1 Supplement

Suitable for Fast Track Patients
Ingredients:
1 Vanilla Pudding Shake Supplement
6 oz. of Cold Water
1 serving Fresh Pineapple
1/4 tsp. Coconut Extract
Add Ice
Preparation:
Mix supplement and water. Add pineapple and mix well. Add coconut extract. Pour into a tall glass and serve. Garnish with a pineapple chunk.
Pineapple-Jalapeno Salsa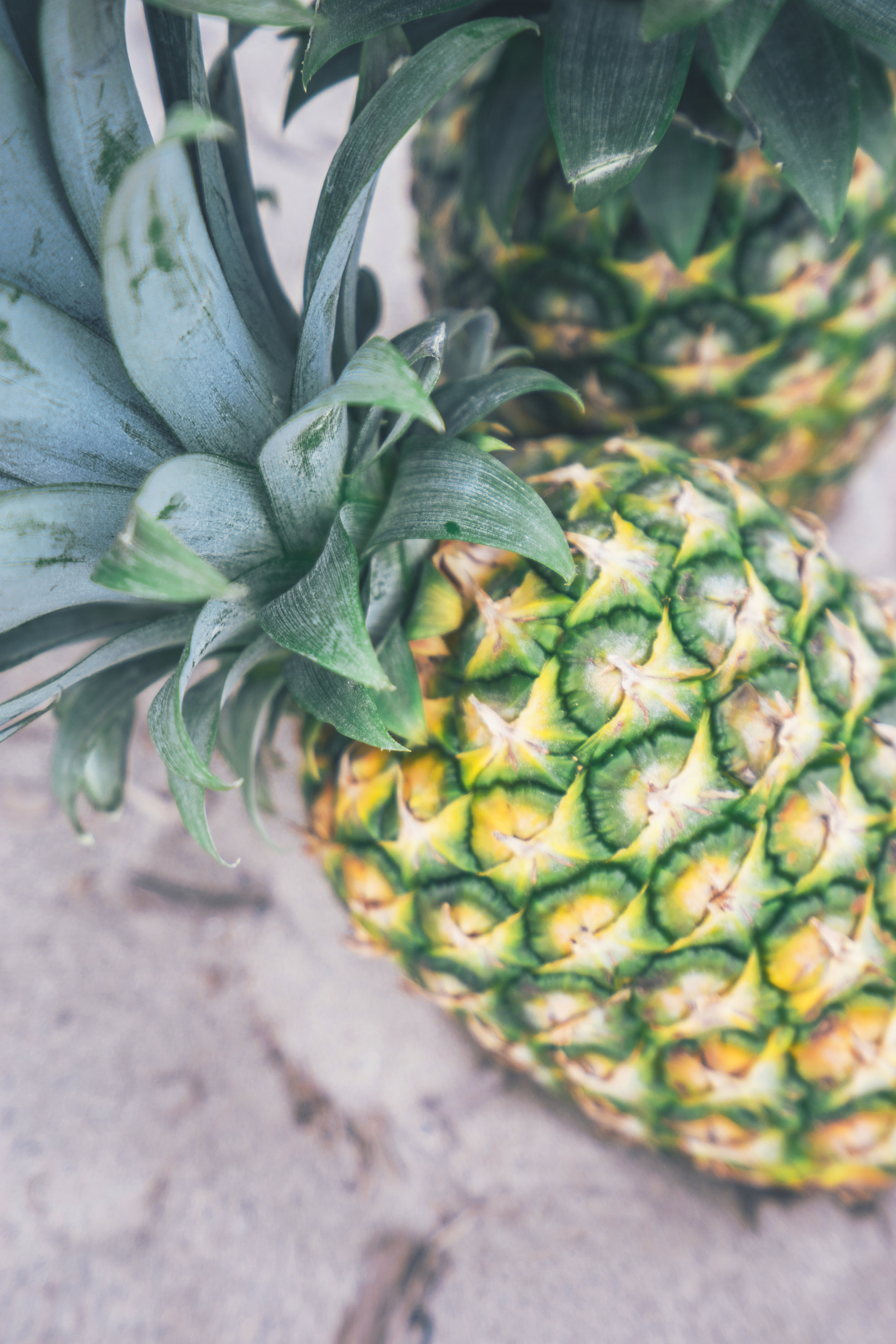 Servings:
1.5 Fruits
1 Vegetable
Ingredients:
1 1/2 servings Fresh Pineapple
1/2 serving Jalapeno Pepper
1/2 serving Red Onion
1/4 cup Fresh Cilantro, chopped
1 tsp. Garlic, minced
1/2 serving Stevia
1/2 tsp. Fresh Lime Juice
Pepper to taste
Preparation:
Dice/cube pineapple, seed and chop peppers, chop onion. Combine pineapple, peppers, onion, cilantro, and garlic in a bowl. Add Stevia, lime juice and pepper to taste. Serve chilled.